Shawston International Limited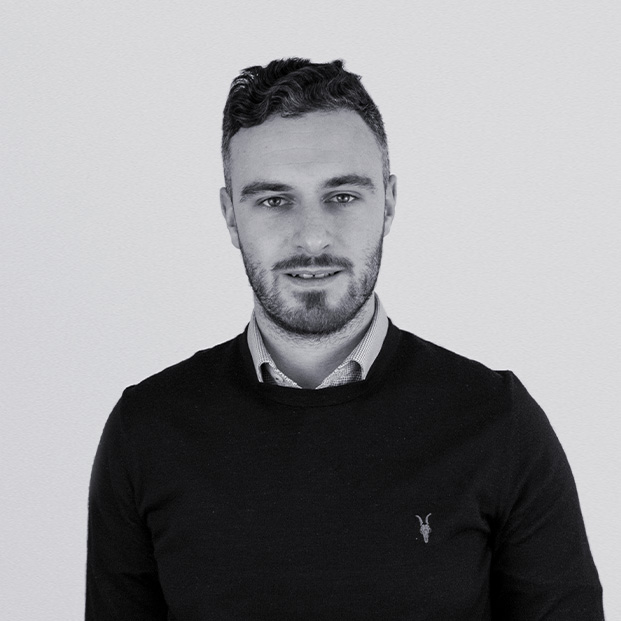 Divisional Managing Director
James joined the Shawston Graduate Training scheme in 2012 after graduating from MMU with a BA (Hons) in Finance and Accountancy. Throughout his college and university years, James worked at our in-house tube fabrication unit, Shawston Steel Tube, in Salford.
His early career included several roles within the Shawston Finance department, including Group Financial Controller. Today James is the Divisional Managing Director and is an equity participating member of Shawston's senior leadership team.
After three challenging years, James recently completed a Shawston sponsored MBA at Manchester Metropolitan Business School.  Graduating with a merit clearly demonstrates James' ability to think calmly, logically, and unemotionally in a business environment.  James dissertation was based on employee ownership, so both James and Shawston secured real value from this amazing scope of work.
James is never frightened to put his head where it might hurt.  An unbelievably quick learner and mature beyond his years, James sets the tone when it comes to combining serious academic qualities with work ethic, a can-do attitude and humbleness – an all potent cocktail for business success!  James is also the leader of Shawston 'People & Culture' as one of his many projects.
As a diehard Mancunian, James follows his beloved Manchester United home and away. He still manages to find time to play golf at his local club and is an active member of the gym.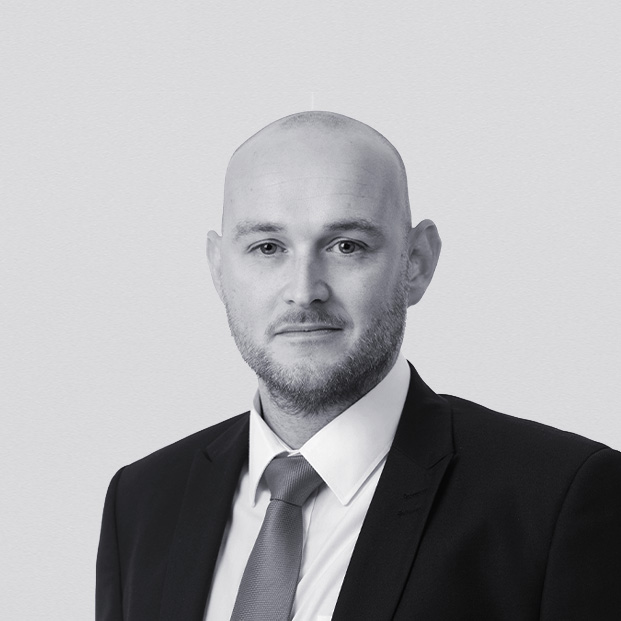 Shaun started his career in the military, serving with the Royal Engineers and qualifying as a Technical Engineer providing support to redeveloping 3rd world countries during peacekeeping operations.
Shaun made the transition into civilian life 12 years ago, working for several of the UK's leading principal contractors including Costain and Balfour Beatty, where he resided as the Head of HSE for the North and Midlands.
After 8 years directing a consultancy business servicing multiple market sectors, Shaun was invited to join Shawston to head up the health, safety and quality division and to provide support to business operations.  His current role as Operations Director, includes overseeing all aspects of the dayto-day operations whilst ensuring Shawston continue to lead the way in all aspects of safety and compliance.
Shaun has used his background and experience in safety as a mechanism to harness operational success. Like operations, Shaun manages to make HESQ interesting and has a real skill when it comes to bringing strategy and concepts to life.  His natural leadership qualities and charisma are having a profound impact on the business and the team members.  During a time when safety and customer service are of critical importance – (bio's written in June 20 of the Covid-19 pandemic era) Shaun has been an exemplar of what real leadership looks like.
Shaun is also an equity participating member of the Shawston Senior Leadership Team.
Married to his wife Julie, Shaun is a seasoned traveller with a passion for the Americas. He is also a very amateur golfer with an embarrassing handicap which he did not consent to being disclosed! Shame...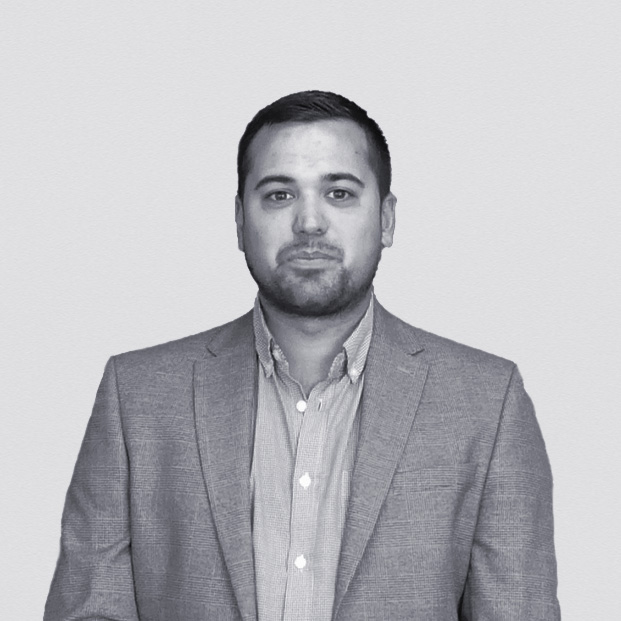 Aaron is an outstanding example of Shawston meritocracy and the determination to promote and develop from within the organisation.  One of the great personalities within Shawston, Aaron has so far had a stellar Shawston career!
Starting his career at Shawston in 2008, his various roles included Warehouse Operative, Dispatch Administrator, and a position in purchasing.  His talent and ambition were quickly recognised and Aaron was appointed to an internal sales role.  Aaron successfully developed this role over 4-years which included a branch relocation in the South of England.
In 2013 Aaron was appointed to Sales Executive and started to progress rapidly through the organisation. A natural entrepreneur with a flair for business, today in his role as the Fire Sales Director, he is responsible for delivering a significant national sales budget, the strategic account development of a number of key customers and overseeing all day to day fire sales activity.
Aaron is also an equity participating member of the Shawston Senior Leadership Team. He is proud to have built and grown an external sales team nationwide.
Aaron (or Harry as he is known outside work) loves sport, his passions include boxing & kickboxing. Regular gym sessions help Aaron to keep fit and be a brilliant father to an 8-year-old daughter who keeps him on his toes!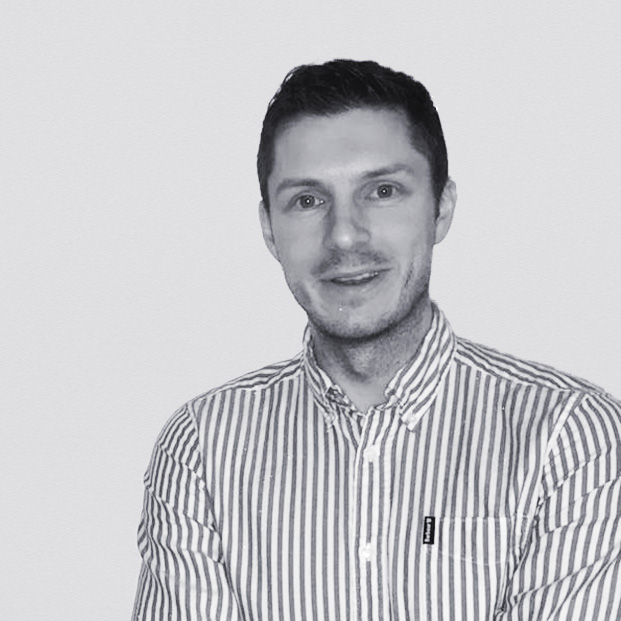 After studying at Lancaster University in 2007 and gaining a 1st Class degree in Accounting and Finance, Tom moved to a national accounting practice to gain his ACA qualification with the ICAEW.
After spending time as an Audit Manager for a varied portfolio of SME and owner managed businesses, Tom decided the time was right to move into industry. Tom has worked with several high profile and successful North West based SME's, the most recent company where Tom worked for 5-years, had an inclusive culture and ignited the foundations of employee passion.
Having successfully supported his old company to grow by over £150m in sales and navigate 2 rounds of private equity investment, Tom's move to Shawston was a natural decision where the culture is totally aligned to Tom's career and personal values with an opportunity to participate in an equity ownership scheme. Tom's position as Finance Director is helping to shape and mould a sustainable, evolving business - a forever Shawston.
Tom is the newest equity participating member of the Shawston Senior Leadership Team joining in May 2020.
Tom is a father of 3 young girls with wife Anna. A keen sportsman who enjoys golf, cycling and football he is always keen to be in the great outdoors with the family and enjoy time together. Tom also sits on the committee of the North West Society of Chartered Accountants.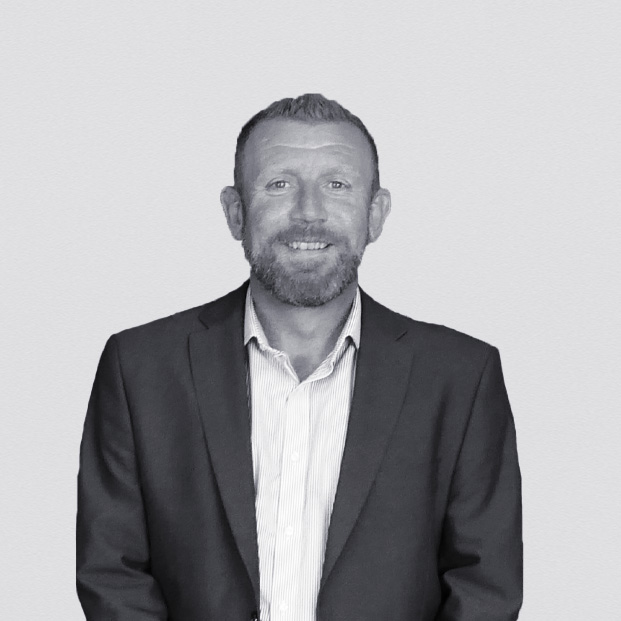 Mechanical Sales Director
Steve has come a long way from his early career playing football for the Sheffield Wednesday reserve team.  His life as a semi-professional player in his early 20's ended and was quickly replaced by a corporate career in early 2000.
After 10 years within an SME environment, Steve joined a large PLC with over 60 branches nationwide. Steve rapidly progressed in the business and became a Regional Product Manager covering 10 branches in the London region.
In 2012 Steve joined Shawston as a Key Account Manager. Initially his role was very sales focused, introducing several product ranges to the business. Steve has been instrumental in growing Shawston market share in the London area.  Steve's Shawston CV boasts impressive sales growth, year in, year out, whilst managing and leading a customer service team.
Today, Steve is the National Director for Mechanical Services with exciting plans to replicate the London success in Northern England as well as helping to continue growth in the London/Southern region.  He is also an equity participating member of Shawston's senior leadership team.
It is not all work, in his spare time Steve enjoys spending time with friends and his two children. He leads an active lifestyle with daily runs over 5k and still enjoys playing VETS football for Colden Common FC.
Shawston Holdings Limited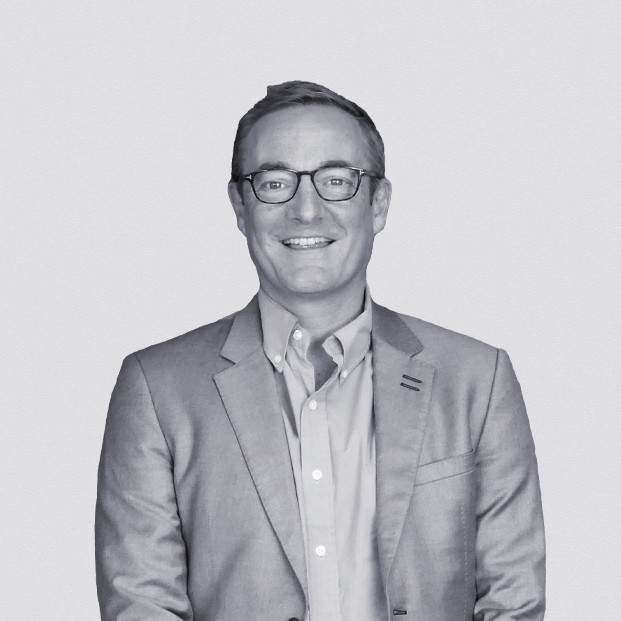 Growing up in the Manchester area and having what can only be described as a very eventful introduction to the world of work aged 16 whilst working at his local petrol station, Rob developed an early appetite for business and entrepreneurship. After completing 12-years working for 2 large PLC's at Director level, he wanted 'out' of corporate life and chose to risk it all; beg, borrow and steal to fund a small management buy-in of a rather scruffy, Manchester based distribution business with sales of £750k p.a. and 10 employees. Today, 18-years on, scruffy has turned to more polished; Shawston now operate from 5 depots, sales are approaching £25 million p.a. and the business has 120 co-owner employees.
Rob's flair for business combined with his entrepreneurial vision has enabled him to adapt his inclusive and honest approach to both relationships and decision-making, this has certainly been advantageous for both his business and personal success.  It is also a philosophy quite visible in his move to make Shawston a fully employee owned business, having implemented a (minority) direct share ownership model in 2015.
In recent years, and on the back of some incredibly challenging but successful cultural changes within Shawston, Rob has contributed to the Government's Dividend Report led by Baroness Sharon Bowles and has been a speaker at the Employee Ownership Association's annual conference.
Married to Michelle with 2 children, Rob is a keen cyclist and an avid Manchester United fan. He is a big fan of the Manchester music scene and has quite an extensive record collection, The Smiths being a big favourite.  Rob has recently taken up kite surfing and can often be found in Anglesey putting his newly learnt skills to the test.
Rob's mission is to create a "forever Shawston" A business with a thriving employee ownership culture, a young and dynamic leadership team that is the envy of the competition and a strong balance sheet.  The future for Shawston looks long and bright!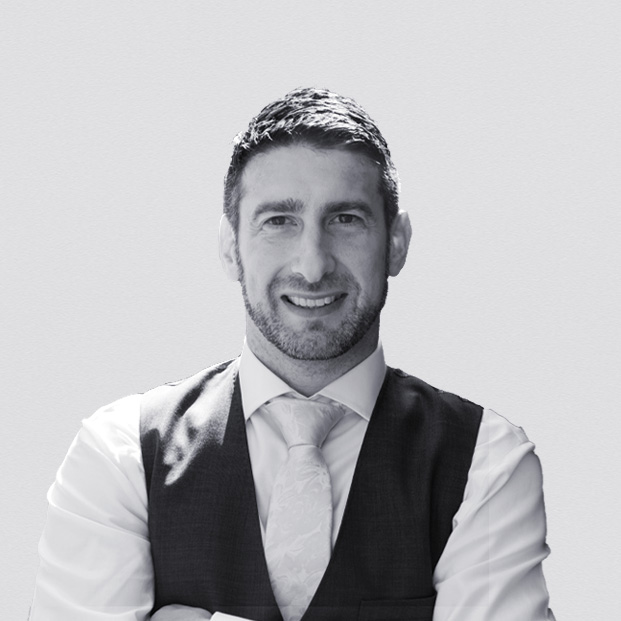 Working for Shawston Holdings, Steve provides strategic leadership to projects across the wider Shawston group.  He also heads up the Shawston marketing function and with his team has worked hard to enhance both the internal and external face of Shawston to its co-owners and customers.
In addition to his commercial and project expertise, Steve is an accredited executive coach with a strong focus on coaching for high performance and impact at both an individual and a team level.  He is actively working in a coaching capacity with several members of the Shawston International SLT as well as with operational managers across the Shawston branch network.
Steve brings a wealth of experience from the construction and building services sectors having previously worked at board level within both Interserve and Compass Group.  In his last role as Group Head of Innovation at Interserve, he was responsible for delivering a group wide cultural change programme to 100,000 employees worldwide.
Steve is a sports fanatic with a passion for endurance events such as Ironman / long distance triathlons.  However, with a new-born baby girl and another daughter having only just turned two, finding time for training and racing involves serious negotiations with his wife Nina.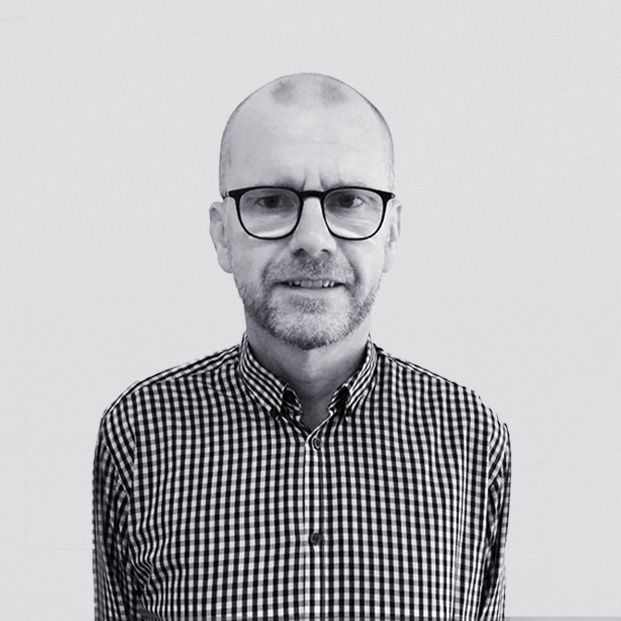 Married to Amanda, with 2 daughters, Mark is a lifelong Liverpool fan, he particularly enjoys having a beer or two at his local pub. He has recently taken up cycling to get fit, either out on the road or on the turbo trainer.  You will often see Mark hitting the road for a good 40-mile round trip.  His encyclopedic knowledge of sport and music makes Mark a formidable quiz master or opponent, so you have been warned!
Following an 8-year career in the travel sector, Mark moved on to his first sales role with a local steel stockholder. Having fulfilled his ambition to become a senior internal sales executive, Mark decided to branch out and joined Shawston in 2004 as a key member of the management team. He wanted to be part of a small owner-managed business.  Mark purchased some equity and became one of the core 'founder members' of what is today a thriving £20 million business.
Throughout his time at Shawston, Mark has been heavily involved in the company's expansion plans and was instrumental in the sourcing, setting up and opening of both the Birmingham and Glasgow branches as well as the acquisition of Tipton Jones in 2010.  Mark was also responsible for setting up several global supply chains and to this day still oversees the complex and unique import division.
The initiator of a Central Purchasing team, of which he became a vital member, Mark's skills and achievements saw him progress to Operations Director.  During this time, Shawston enjoyed explosive growth and Mark was instrumental in ensuring Shawston's unrivalled customer service never faltered and the global supply chains kept pace with Shawston demand.
As the business continued to expand and underwent a cultural change in 2015 to move to a fully employee owned model, Mark started to focus more on purchasing and market management.  Now the Group Commercial Director and a substantial equity participating member of the Shawston Senior Leadership Team. Mark's personal ethos and intrinsic values have clearly helped to create the business that Shawston is today.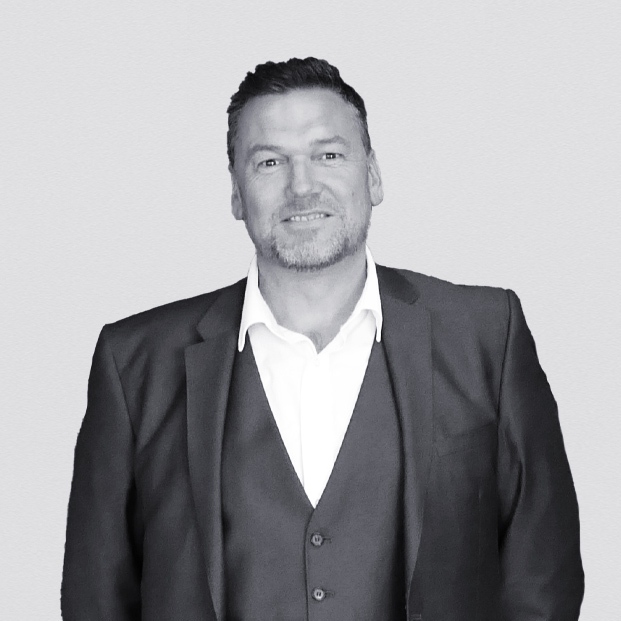 Graham is a Performance Director who challenges peopleprocess to adapt to both Shawston employee ownership culture and the need to continuously improve and stay ahead of the chasing pack. His role focuses on encouraging employees to pursue their potential and developing talent to build on attitudes and behaviours within the business that are consistent with Shawston's company values.
Before joining Shawston, Graham worked for 17 years at a large PLC. Following an acquisition by a global conglomerate, Graham became the Sales and Operations Director, accountable for all sales in the South of England, which included responsibility for 3 branches with a combined turnover of £25m.
After a successful 17 years working at the PLC Graham decided to take the plunge - go it alone - and in 2003 substantially invested in Shawston International Ltd.  Graham became the first major investment partner to the original founder.  Today, Graham is an experienced business owner and has contributed to the growth at Shawston from a turnover of £750k to £20m! That's some story…...and we've only just begun!
Married to Angela, Graham is a keen table tennis player; he regularly plays for the local "A-team". He also enjoys most competitive sports playing and watching alike.  An avid follower of "The Mighty Yellows" Oxford United since a child, Graham has instilled this love and commitment into his 3 sons and is often seen dragging them along to various local grounds at the weekend!