Shawston are Covid Secure
Ever since the start of the coronavirus outbreak Shawston's focus has been on maintaining a safe Shawston and supporting our customers.  This has meant protecting jobs, protecting the health and safety of our Shawston colleagues, and protecting the businesses financial integrity.  Implementing Covid-Secure operating procedures allowed us to continue delivering unrivalled levels of customer service during this period, albeit from a reduced branch network and with a significantly reduced workforce.
Prior to this crisis we spent many years building a sustainable business with a strong balance sheet, an empowered employee ownership culture and a leadership team that is the envy of our competitors.
Our hard work in creating a 'sustainable Shawston' has given us the ability to make strategic investments in purchasing additional stock during the coronavirus crisis which has certainly been unique within our sector.  This has allowed us to consistently satisfy our customers' needs throughout the downturn and it will allow us to continue fulfilling their needs as the economy moves forward towards a "new normal".
Our business has 110 committed co-owner employees who continue to show true Shawston soul and spirit, even more so during a crisis. We are committed to creating a safe Shawston for all.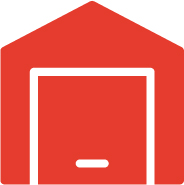 Minimal Disruption
The Covid Marshals within our branches are responsible for ensuring that we can continue to process, pick, pack and deliver every order in a Covid Secure way.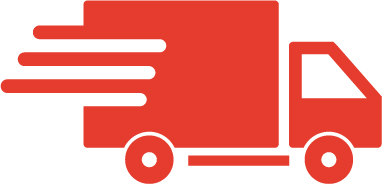 Contactless Delivery
We have revised our procedures to allow contactless delivery to a safe place of your choice and in-line with your local site rules.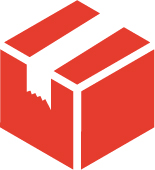 Safe Trade Counter Collections
Designated collection times and external locations will be provided for all goods that need collecting from any of our open trade counters.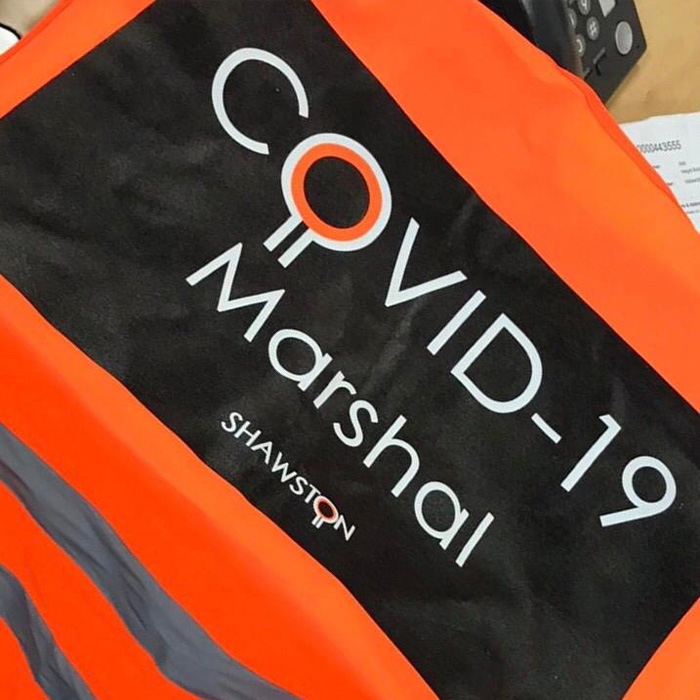 Covid-19 Marshals
We have created a team of 20 Covid Marshals across our 5 nationwide branches, who are responsible for ensuring every Shawston colleague always upholds the highest levels of Covid-19 safety.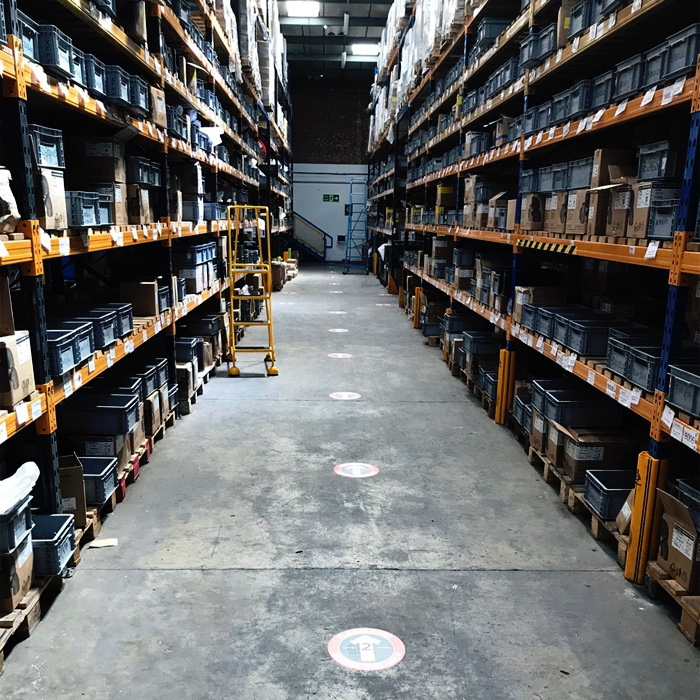 Social Distancing
Clear directional signage has been put in place throughout our buildings and one-way circulation routes have been implemented at all branches and offices.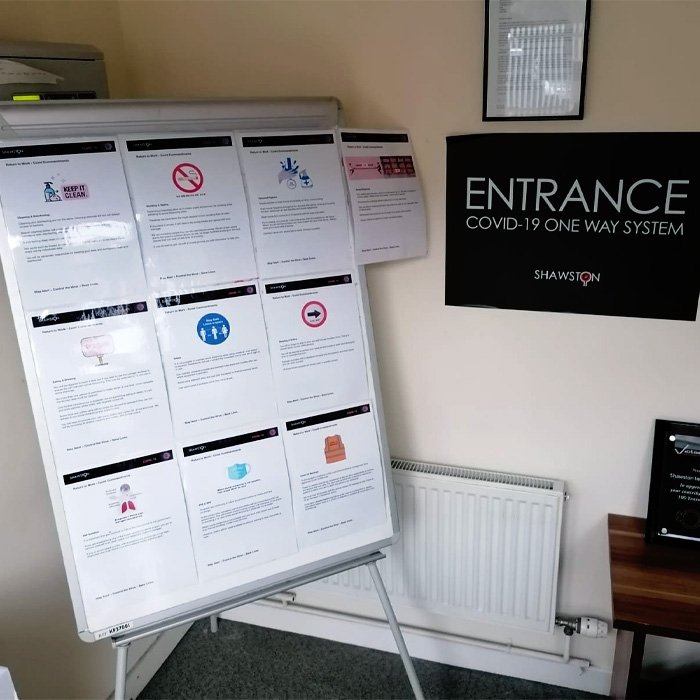 Safe Systems of Work
Our 10 Covid Commandments outline to all Shawston colleagues how to stay Covid Secure whilst at work. They are located at the main entrance to every branch and form part of a re-induction process as people return back to work.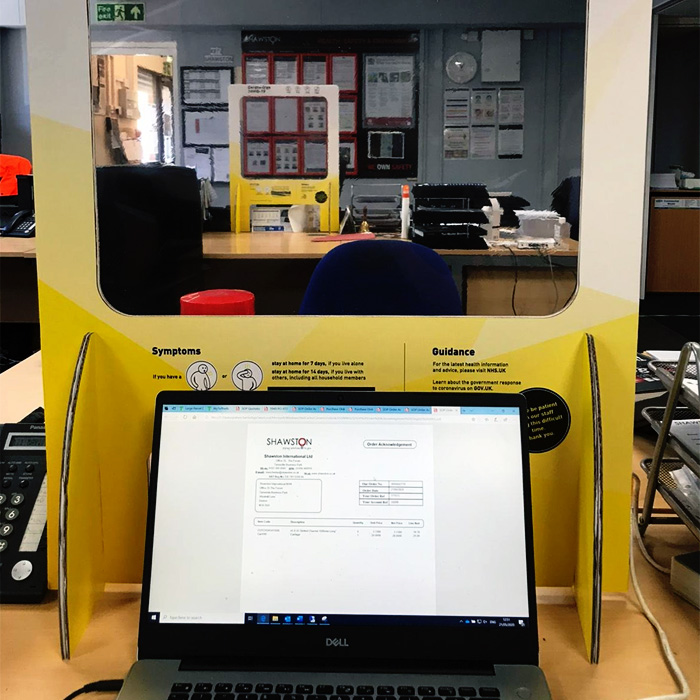 PPE & Equipment
PPE has been given to all colleagues where required. In our offices we have put personal shields in place where it is likely foot traffic might be higher than normal and additional protection is required.